Kurzfristiger Einsatz als Wissenschaftskommunikator für den Sprachenkongreß unter der Schirmherrschaft des Europarats diese Woche in Graz, durchgeführt vom Europäischen Fremdsprachenzentrum.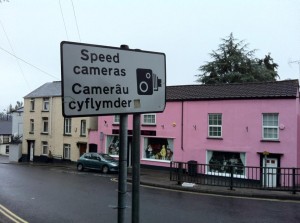 Mit mehr als 80 Sprachen ist Mehrsprachigkeit eine europäische Realität – und damit Teil der Identität des Kontinents. Vor diesem Hintergrund tagt am 20. und 21. März 2014 in Graz (Steiermark) die hochrangig besetzte Konferenz "Quality education and language competences for 21st century society: traditions, challenges, and visions". Veranstaltet vom Bundesministerium für Bildung und Frauen und durchgeführt vom Europäischen Fremdsprachenzentrum diskutieren ExpertInnen Fragen der Mehrsprachigkeit, Qualitätskriterien bei der Sprachausbildung sowie Innovationen im Sprachunterricht. Die Konferenz ist ein zentraler Beitrag des derzeitigen Vorsitzes von Österreich im Europarat.
Unter www.ecml.at/conference findet sich das Programm.