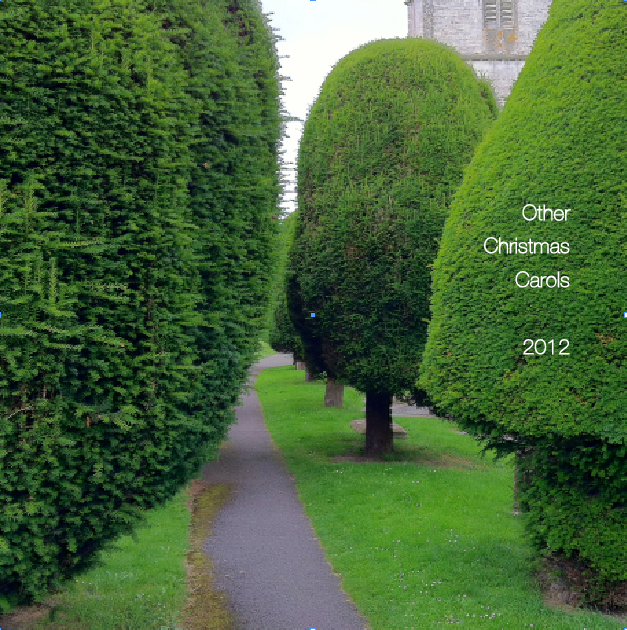 This year's selection of Other Christmas Charols consists of the following titles. Enjoy the samples. (Last year's list can be found here).
Brian Wilson | Our Prayer
Billy Bragg | We're Following the Wrong Star

Richard Hawley | Leave Your Body Behind You
Nick Drake | Three Hours
Paul Weller | Moon On Your Pyjamas
Bobbie Gentry | Ode to Billy Joe
Esperanza Spalding | Black Gold
Terry Callier | Ordinary Joe
Arcade Fire | Neighborhood #4 (Kettles)

Tracey Thorn | You Are A Lover
The Beatles | I've Got A Feeling
5/8erl in Ehr'n | Wunderschöner Mai

Vinícius de Moraes e Toquinho | Berimbau / Consolação
Red Sky July | Morning Song
Bob Dylan | Have Yourself A Merry Little Christmas
Bill Fay | Bonustrack. For Reinhard: Be At Peace With Yourself
Location of the cover photo, shot on August 6, 2012, 5.27 p.m.
I do not own the rights to any of these songs. Go and buy them.