A few books I have read in the past months which I wholeheartedly recommend even if I do not manage to review them properly.
Orwell seems so very well known. Leading a very public life as an author, often turning his personal experience at very short notice into prose does not seem to leave a lot of room for interpretation and re-appraisal. Taylor does just this with his thorough research and dry prose, thus enabling a close look at Orwell that unveils his contradictions in a consequently enlightning manner.
In terms of presence in the public Gil Scott Heron led an equally visible existence like Orwell. A musician with a message he never shied away from confronting his enemies, be it the American establishment or the laziness of his audience that admired the skill of the wordsmith but tended to turn a deaf ear on his intentions: indeed, the revolution was not televised but played on Youtube. Built around a tour together with Stevie Wonder the book illustrates the enormous artistic and political talents of Heron. The sudden end paraphrases the long battle he lost with his most insistent enemy, a combination of numerous drugs.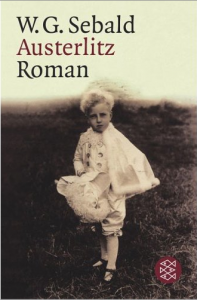 "Austerlitz" I read in German but the author's intense and long lasting connection with England and the subject of the book in a very natural way interlace the text with Great Britain. This is – very strangly – an English book about the German term "Heimat". It is therefore and obviously sad as it is compelling.
"Orwell: The Life" by D.J.Taylor, Random House, 2003
"The Last Holiday" by Gil Scott Heron, Grove Atlantic, 2012
"Austerlitz" von W.G. Austerlitz, Fischer Taschenbuchverlag, 2011